Endo-Surgical Center
of Florida:
Accredited | Cost-Effective | State of the Art
We can save you money and make it easier
The operating room at the Endo-Surgical Center of Florida incorporates state-of-the-art technology for ambulatory surgical centers. You can be assured that your outpatient procedure is being supported by the latest equipment and highly skilled staff.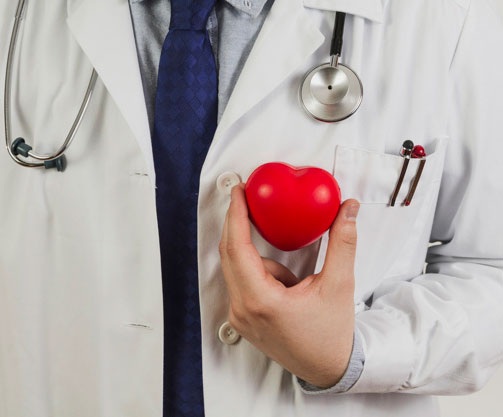 Meticulous Planning​
Choosing Endo-Surgical Center of Florida instead of a hospital OR is a cost effective option for both doctors and patients
Completion On Time​
ESCFL is convenient and easy to access with ample free parking
Perfect Execution​
State-of-the-art surgical facility and equipment
Affordable Prices​
Highly skilled, dedicated and experienced team of surgical professionals
Meticulous Planning​
Accredited by the Joint Commission, the premier standards organization
Completion On Time​
Optimized scheduling
Perfect Execution​
Licensed by the State of Florida and certified by Medicare
Pay Bill Online
For your convenience, you can pay your Endo-Surgical Center bill safely and securely through our online portal.
Insurance and Billing
Florida Health Price Finder and the link found at Gastroenterology – Specialist Visit show prospective patients the average cost of a GI specialist visit. 
When you click on this link you also can see related care bundles.  These "price bundles" show common procedures and pricing.  For example, you can see price ranges for a colonoscopy or upper endoscopy.  These are non-personalized cost estimates – actual costs will be based on services actually provided. 
At Endo-Surgical Center of Florida, patients are provided with a personalized estimate of their cost for any procedure that a GI specialist may order.  The price estimate will include how much the insurance company pays (if the patient has insurance) and also what the patient cost is.  There are usually additional services, like anesthesiology and pathology, and those service costs are also estimated for the patient.
Our objective is for the patient to be fully informed on costs of their specific procedure and related services before they come to Endo-Surgical Center of Florida for their procedure.
Furthermore, we'd like to bring to the patients' and prospective patients' attention that services may be provided in the Endo-Surgical Center of Florida by the facility's providers as well as other health care providers who may separately bill the patient. Keep in mind, these other health care providers may or may not participate with the same health insurers or health maintenance organizations as the Endo-Surgical Center of Florida.
Lastly, we'd like to advise the requestor that the patient may pay less for the procedure or service at another facility or in another health care setting.
Payment Options
As a matter of policy and practice, Endo-Surgical Center of Florida prepares a specific and individualized estimate of costs for procedures in advance of the procedure date allowing patients the opportunity to arrange for payment. 
Where the cost is an estimate because of the uncertainty of the complexity of the procedure, we will advise the patient of a range of the expected cost.  In both cases we will also verify with your insurance company what they will pay for, and show what is the patient's responsibility, and obtain an authorization for the procedure or procedures. 
There are additional fees that the patients having a procedure will likely see that include the cost of pathology and anesthesiology. It can be estimated for the patient based on our experience.  We provide patients with contact numbers for discussions with these separate companies so there is a clear understanding of any additional costs to the patient. In addition to the anesthesiology and pathology fees, there will also be a professional and facility fee charged. 
Financial Assistance Policy
Certain medical groups and charitable organizations have made arrangements with Endo-Surgical Center for financial assistance. Patients in need of financial assistance should discuss with their primary care physician or insurance company if there are financial assistance options available.
If payment is not made as required, patients will receive a monthly statement with the amount due. If no response after three monthly statements and no arrangements have been offered by the patient for a payment plan, then the patient will be referred to collections as is typical with most businesses. Endo-Surgical Center of Florida will make every effort to avoid this circumstance by working with patients to apply a reasonable payment amount toward any balance due.
Digestive and Liver Center of Florida and Endo-Surgical Centers partner with True Health, a non-profit 501(c)(3) community health center serving low-income, uninsured and underinsured populations in Florida since 1977. As a Federally Qualified Health Center with accreditation by Accreditation Association of Ambulatory Health Care (AAAHC), True Health offers a sliding fee scale to those that are uninsured, and they accept Medicare and Medicaid as well as other insurance plans. Uninsured patients see a primary care clinician at True Health and then, if they need a GI specialist, True Health may contact us for treatment that is substantially reduced in price or at no cost.
Get Your Free Consultation
Book an appointment with us for consultation, or to learn more about us.